Regular price
$39.95 USD
Sale price
$19.95 USD
Unit price
per
Sale
Sold out
Flags, Symbol & Currency of Reunion
As an Overseas Territory of France, Reunion Islands uses the French National Flag as their official flag. 
A Proposed flag for Réunion was created by the Vexillological Association of Réunion on March 1, 2003. This flag was designed by an engineer Guy Pignolet who named the flag as Lö Mahavéli, where the word  'mahavel' refers to 'the beautiful country' and 'veli' refers to 'the morning star'. The red color of the flag represents volcano and strength; the blue color symbolizes sky and sweetness and the yellow color represents the sun and clearness. 
Symbols of Reunion
National Anthem
As an Overseas Collectivity of France,  "La marseillaise" (which is the French National Anthem) is used as the national anthem of Reunion. The song - P'tite fleur aimée ("Little beloved flower") is considered to be an unofficial local anthem.
The Currency of Reunion is the Euro
The current official currency of Réunion is the euro. It has symbol €; code: EUR. The euro is divided into 100 cents and serves as the official currency of 19 member states of the European Union, France being one. Hence, Reunion, an overseas territory of France, also used the euro as its currency.
Euro Banknote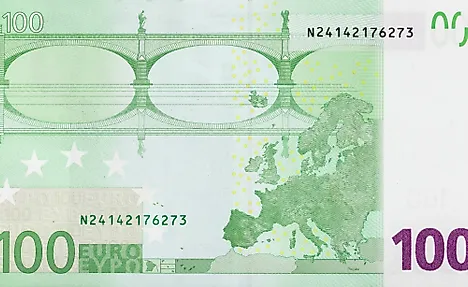 Euro Coin
Historical Currencies of Réunion
Before 1975, Réunion had its own franc which was distinct from that of France. In 1945, the CFA franc was created and was adopted in Réunion and distinct coins were introduced in 1948. After 1975, the French franc circulated in Réunion. Until 1999, the franc was the currency of Réunion. The Réunion franc was further subdivided into 100 centimes. 
From 1873-1876, the Banque de la Réunion introduced notes for 5, 10, 25, 100 and 500 francs. The Colonial Treasury (Trésor Colonial) issued notes for 50 centimes, 1, 2 and 3 francs from 1884-1886. In 1944, The Banque de la Réunion ceased to issue notes. 
The Institut d'Émission des Départements d'Outre-Mer took over The Banque de la Réunion in 1962, and issued paper money with notes for 100, 500, 1000 and 500 francs with either "La Réunion" or "Département de la Réunion" printed over it. The 500, 1000 and 5000 notes issued in 1960, were printed over with the new francs denominations. 
Réunion franc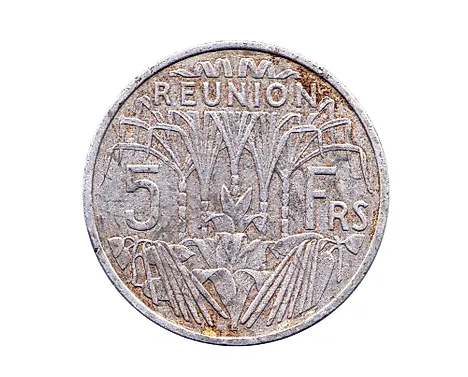 Delivery
 
We take approximately 3-5 working days to create your order, and 3-5 working days days to deliver it.
View full details
Posters are more popular than ever!

What makes our posters so popular is not only their excellent price-performance ratio. Many people still remember posters from their childhood, but a lot has happened since then. Instead of printing on thin paper, which had to be carefully separated from the middle of the magazine, we now print in rich colours on high-quality premium poster paper. A tangible and visible difference!

The special thing about our wall poster prints is that they can be attached to the wall with or without a frame. Convince yourself of our posters and benefit from our special advantages when purchasing:

- High quality

- Right to return within 100 days

- Affordable shipping

Need inspiration? Buy the right poster online

If you are still unsure which motif is the right one for you, you can narrow down your image selection by using our subject search. Our motivation pictures are ideal for printing as posters. Cheeky sayings and messages that come from the heart are among our most popular poster designs and not only embellish the living rooms, but also raise your mood at the same time.

With city photos and travel motifs you can go on holiday or reminisce about your last trip. Fantasy fans will also get their money's worth with our cult comic posters because they no longer just adorn the walls of the children's room. In our poster shop you can buy premium-quality wall posters online according to your wishes!

Still can't find what you're looking for?

How about trying one of our custom posters? All you need to do is submit the image you would like to use, select your sizing and add a frame, and you're good to go. These are really popular for people looking to add a unique touch to their home or office. They also make a fantastic gift for people of all ages!